Posted : 8 years, 8 months ago on 29 August 2009 01:38 (A review of
Yesterday
)
Although the subject matter is serious, this is no melodrama. The dialogue is sparse and clear. The scenery is beautiful but simple. The scene set ups and the plot itself is minimalistic. And the movie gives you plenty of time to think about the ramifications of situations (big and small) without dragging. This is not a movie for someone with ADHD, or who needs car chases. Yet I was never bored. The simplicity of the movie was it's greatest asset.

0 comments,
Reply to this entry
Posted : 8 years, 9 months ago on 16 August 2009 07:02 (A review of
A Double Life
)
I like old movies, and try to appreciate them compared to their own times, but this one was hard to watch. Ronald Colman plays an actor who begins to take on the personality of his role, unfortunately his latest role is Othello. You know where this movie is going from the first few minutes and then it is painfully long too it's conclusion. It all seems overacted and melodramatic, which is fine for a play but is too much for the intimacy of a movie. The most interesting bits are without the main character, or any scene Shelly Winters is in. Unless you are trying to see every "Best Actor" movie (like me), I'd avoid this one.

0 comments,
Reply to this entry
Posted : 8 years, 10 months ago on 11 July 2009 01:59 (A review of
Dark Victory (1939)
)
This is a melodrama, that in this age of high technology and common medical knowledge is hard to swallow. Judith, the heroine, is diagnosed with a brain tumor that will eventually kill her with almost no warning in a preposterous fashion. The drama and trite characters should have ruined this movie. The only redeeming value is to watch Bette Davis play such a guileless character, unlike anything I've seen her in before. Sweet, Bette actually plays a sweet person, and shows her range. Also of interest in Humphrey Bogart in a small but fun role. Ronald Reagan is also in it for a short time, but is rather annoying.

0 comments,
Reply to this entry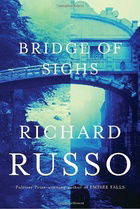 Posted : 8 years, 11 months ago on 21 June 2009 12:18 (A review of
Bridge of Sighs
)
This was a bearable, but severely flawed book. It centers around a few small town people in upper New York state. Although these small town folks are well fleshed out, and live in shades of grey, they are ultimately people I'm glad I don't know. Venice is only a brief setting in the book, and not well captured at that. And the introduction of a new narrator in the last tenth of the book is jarring, although this maybe the best section of the book.

0 comments,
Reply to this entry
Posted : 9 years, 1 month ago on 6 April 2009 11:59 (A review of
Nim's Island (2008)
)
This is a children's movie, adults without children can skip this one. The movie is too frenetic and doesn't know what it wants to be. A mix of a child Indiana Jones, a touch magic, a touch of Dr. Dolittle, some fantasy and pathetic romance. Unfortunately, they just don't mix well. Good cast, can't imagine how bad it would have been without them. I don't need a lot of conflict in a movie, but this was just too sweet. Blugh!

0 comments,
Reply to this entry
Posted : 9 years, 1 month ago on 29 March 2009 01:30 (A review of
P.S. I Love You
)
I've read several of Celia Ahern's books. They are definitely chick books, but make for good, light reading and always keep me coming back for more. It just didn't turn into a good movie, not horrible, but not good either. Some of the scenes seemed forced or silly (the boat scene). And they weren't able to make the secondary characters as fleshed out as in the book, so they just seemed cardboard, no matter the great cast. The overall plot was refreshing, but it felt to me like parts were missing. And as much as I love a good cry, I barely teared up in places. Just didn't make a connection with me.

0 comments,
Reply to this entry
Posted : 9 years, 2 months ago on 15 March 2009 01:22 (A review of
An Affair to Remember (1957)
)
I don't get it. This is considered one of the best romantic/sad movies ever. I'm a chick. I'm one of the chickiest chicks. I love a good romance. Even better if it makes me cry. And I adore Cary Grant. But I don't get this movie. There is almost no chemistry between the main characters. The story is written so bad that it is implausible. The relationships are forced and unrealistic. And many scenes are so hokey that it makes me groan. I actually preferred the remake with Benning and Beatty, and that shouldn't happen. Watch only as a period piece, an example of its time.

0 comments,
Reply to this entry
Posted : 9 years, 2 months ago on 14 March 2009 07:56 (A review of
Rosencrantz & Guildenstern Are Dead
)
Rosencrantz and Guildenstern (or vice versa) find themselves in the middle of something that they have no power over. The movie (and play before it) is from the view of two of the most minor of characters from Hamlet. It's charm comes from the fact that they are so minor that the world buffets them from scene to scene with no will of their own, and they try to figure out their own purpose for existence. The banter is quick, and full of references from their own time and plenty of scientific revolutions to come as well. Takes full concentration, and it is more amusing if you are knowledgeable about the play Hamlet. But don't try and multi-task while watching this movie as it needs your full attention. Very Rewatchable.

0 comments,
Reply to this entry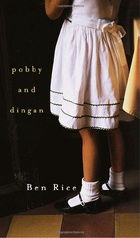 Posted : 9 years, 2 months ago on 14 March 2009 07:37 (A review of
Pobby and Dingan
)
Short book that only took me half a day to read. But it's so short as to be short on character development. It's got good pacing and an interesting locale (Opal Mines of New South Wales, Australia), but I never really cared what happened to the characters and found it just a little to saccharine for my tastes.

0 comments,
Reply to this entry
Posted : 9 years, 4 months ago on 12 January 2009 01:33 (A review of
Lonesome Jim
)
Pathetic people living pathetic lives. And this is called a comedy?

0 comments,
Reply to this entry